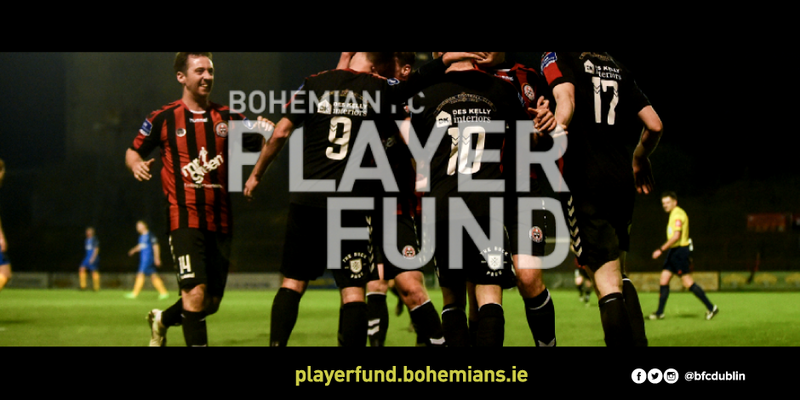 Dear members and fellow supporters,
As a club, we have overcome great hurdles over the past decade. As we all know, the effect of the property crash and economic downturn came close to putting us out of business.
After a number of tough seasons where members and supporters dug deep on numerous occasions to keep the show on the road, we collectively saved our club, reduced our multi-million euro debt to a manageable amount and have secured Dalymount Park as our home for future generations.
Thanks to the endeavours of our members and a small but dedicated body of volunteers, we have every reason to be optimistic about our long-term future.
However, the decision to reduce the Premier Division from 12 teams to 10 next season presents everyone in the division with a fresh challenge.
Despite the constraints of prudence, Keith Long and his team have continued to punch above their weight over the past two-and-a-half seasons.
To give Keith the best possible chance at continuing that, we, as a group of members and supporters, are establishing a fans' fund to supplement the playing budget.
With the transfer window opening on July 1, we ask those who feel they are in a position to donate to give what they can and as soon as possible to maximise the fund's potential.
You can donate to this fund:
Online through the payment option below
In person at Dalymount Park during normal office hours.
In person at our game v Sligo Rovers on June 23.
Bank transfer or lodgement (BIC: AIBKIE2D. IBAN: IE02AIBK93220503439012. Please include name and reference.)
On behalf of the Bohemian FC Player Fund:
Tony O'Connell (Honorary Life President/Former player/Former President, Bohemian FC)
Turlough O'Connor (Former player and first-team manager, Bohemian FC)
Matt Devaney (Former President, Bohemian FC)
Lynn O'Neill (Senior Administration Manager, Bohemian FC)
Daniel Lambert (Former director, Bohemian FC)
Jimmy O'Connor
Gerry Sexton (Gypsies Supporters Trust)
Barry Comerford
David Rothwell
Tim Morris
A MESSAGE FROM MATT DEVANEY
(Former President, Bohemian FC)
"I would encourage all members, fans and friends of Bohemian FC to contribute to this appeal if they can.
"I know at first hand the difficult environment we operate in. But against that backdrop, the people involved in the club have done stellar work: Crowds are up, sponsorship seems to be on the rise and our standing in the community continues to flourish.
"Keith and his staff have done an unbelievable job over the last two-and-a-half years with the budgetary constraints imposed on them.
"Now I believe it's up to us, the ordinary fans, to do our bit and dig deep to try and give us the best possible chance on the pitch."
A MESSAGE FROM TONY O'CONNELL
(Honorary Life President, Bohemian FC)
"We have done outstanding work off the pitch over the last number of years, saved Dalymount Park and cleared our major debts.
"We have made the Bohemian name one that is once again respected and admired.
"On the pitch, things have been difficult with other clubs spending far in excess of us despite smaller crowds and profiles.
"Keith and the players need our full support this season. Other clubs have private benefactors and investors.
"At Bohs, we have ourselves as owners of this great club. For those who can contribute, please do.
"I believe this team are already over-performing on the budget Keith has to work with. With a small bit more coming directly from the fans, we can press on.
"We have a brighter future now than at any time I can remember. Let's do our bit to keep it that way."